Doug Fraser's Cover for TIME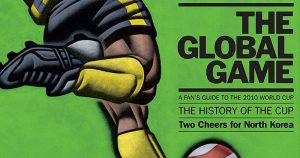 It had been awhile since Douglas Fraser had done a TIME magazine cover. Over the years he has gotten the prestigious assignment several times. D.W. Pine emailed asking if Fraser was available over the Memorial Day weekend.
No one phones anymore, and maybe D.W. needed someone who wasn't going anywhere for the weekend.
Pine thought a very strong graphic, poster-type cover with a player and ball would be cool in Fraser's style. Very straight forward, and to the point. Doug really enjoys the opportunity to explore an object and it's structure. One of the bigger choices for him was whether or not to portray the traditional black and white soccer ball. Fraser went with a more contemporary looking ball as it describes more appropriately the feeling to the event held in South Africa. As with any current magazine cover work, there is the need for providing space for the necessary text, and masthead while maintaining the energy. Originally the text was to be on the left, but after an Editor review, it was now moved to the right.  The Editor wanted a single player making a kick from the back, as Doug had done with another sports image of a baseball player. The goal was to not highlight any single player.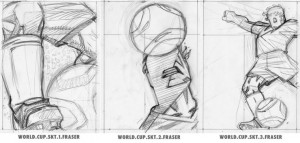 The first round of sketches with text in the lower left.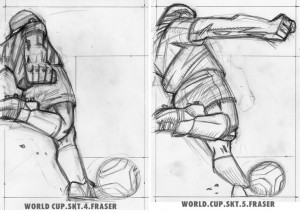 Text moved to the right. The energy was not dynamic enough in the 4th sketch.
An alternate sketch (version 5) was offered before the client responded to version 4.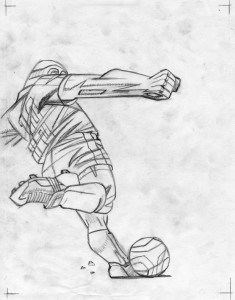 Base drawing for the painting. The jersey number 19 represents the 19th World Cup.
Ready for the final painting.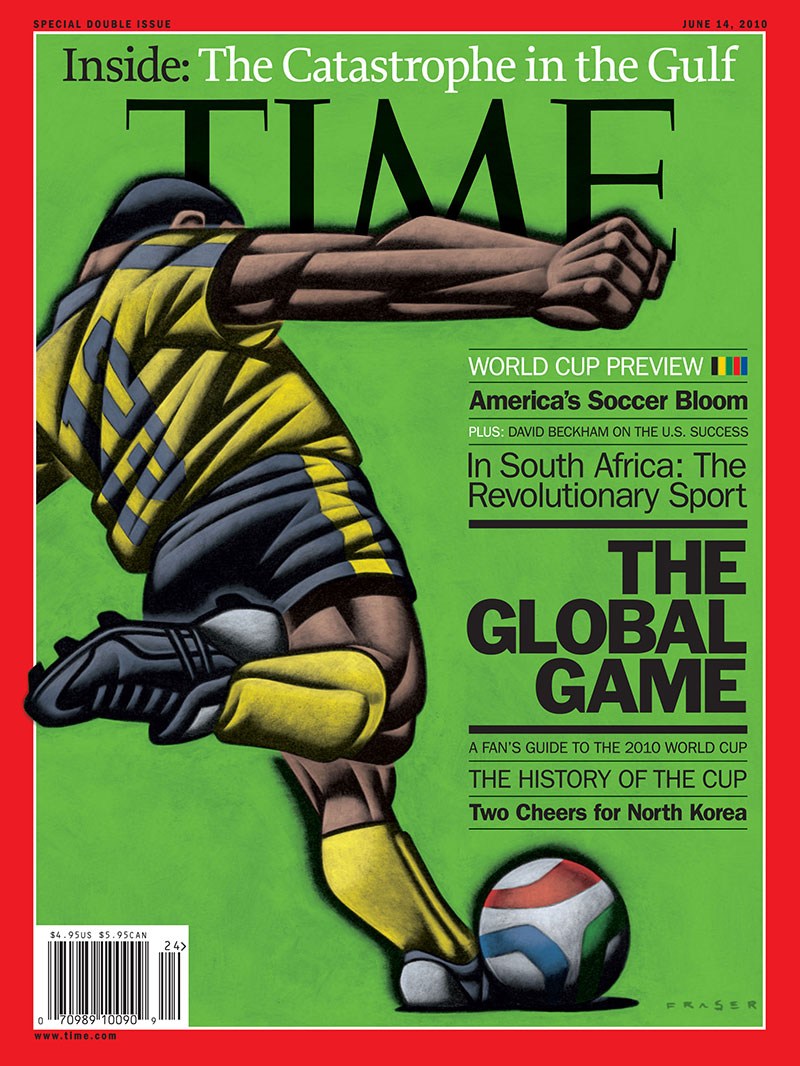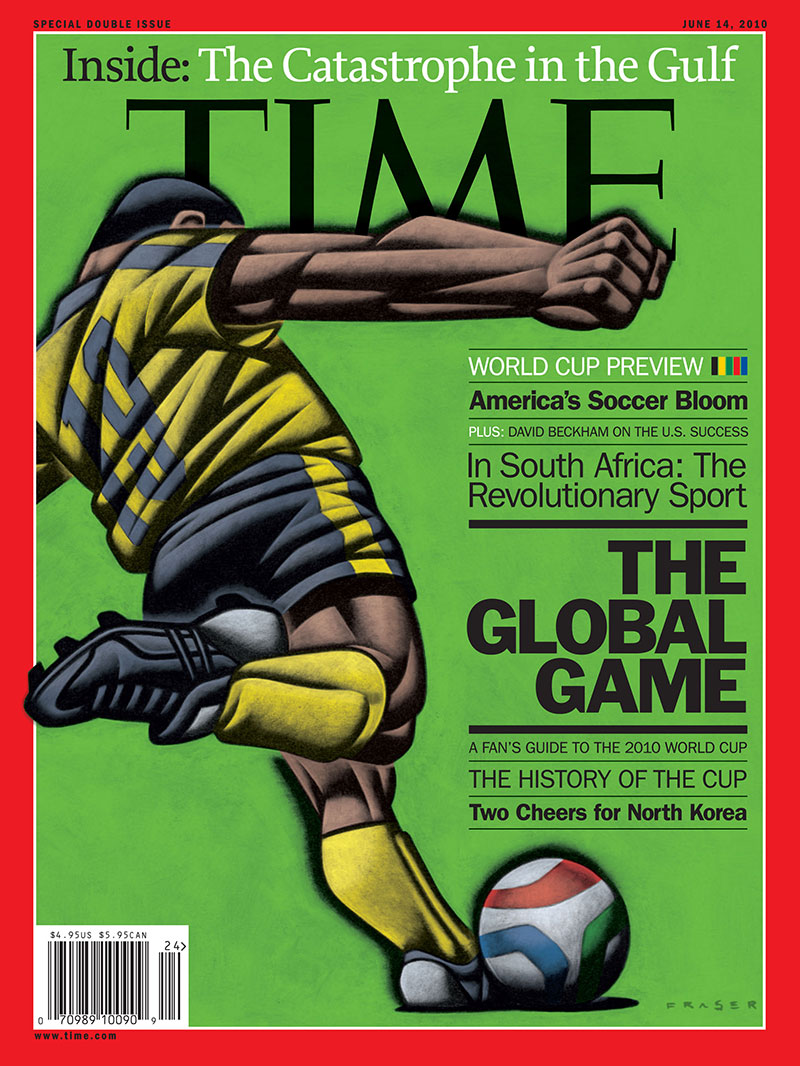 This Douglas Fraser illustration ran on the cover of TIME the week of June 14, 2010.